Regular price
$179.99 USD
Regular price
Sale price
$179.99 USD
Unit price
per
Sale
Sold out
Share
View full details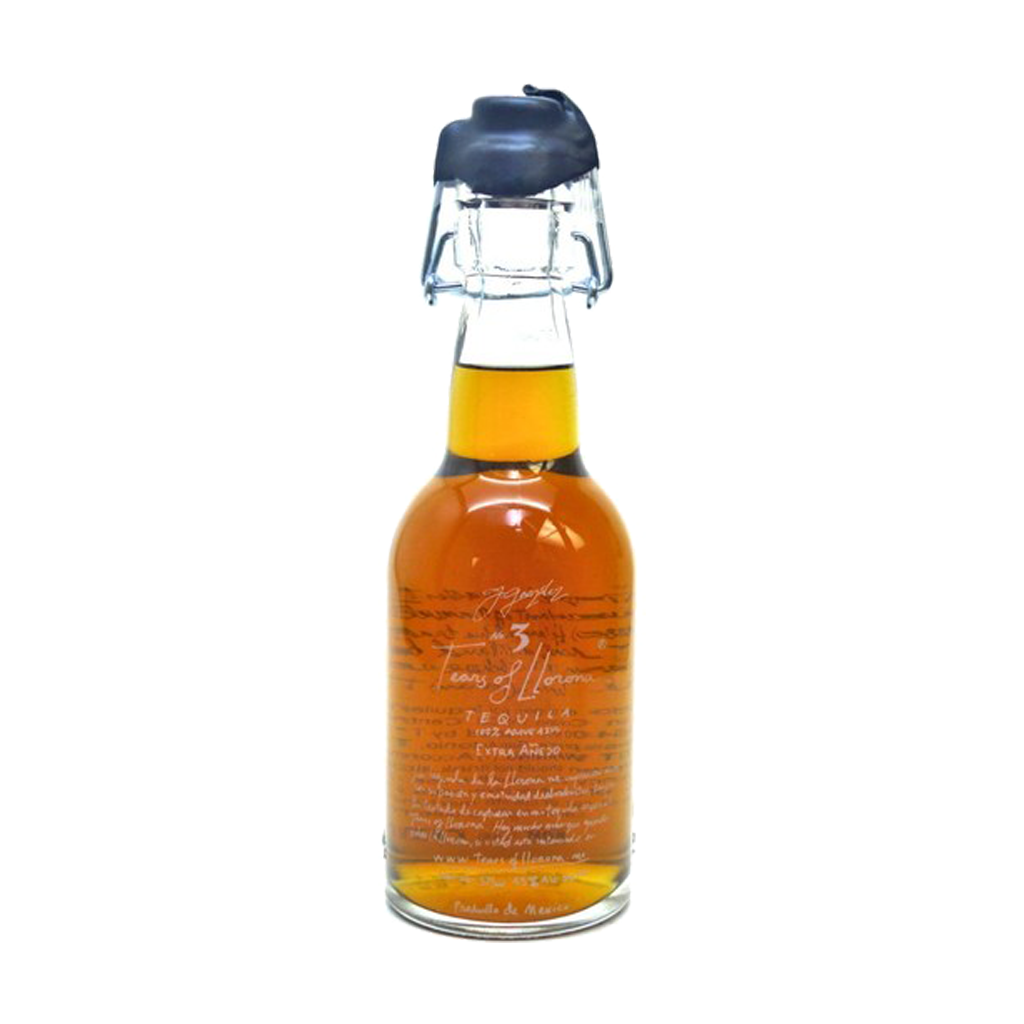 FAQ
Return Policy

Uh-Oh, I changed my mind

Sealed, unopened spirits in original condition may be returned within 14 days of purchase when accompanied with your original sales receipt for a full refund.  The refund will be in the form of original payment.

 

Apologies in advance for the inconvience

To ensure quality control of our inventory, all sales are final on wines and sakes and they may NOT be returned for a refund, store credit or exchange.  Trust us, this is to the customer's (YOUR) benefit

 

Don't worry, we got your back

Defective wines, spirits, and sakes may be exchanged for items of equal or a credit towards an item of greater value within 14 days of purchase when accompanied with your original sales receipt.  Proper handling and storage is essential for all wines, spirits, and sakes.  Leivine Wine & Spirits shall have sole discretion to refuse any exchange(s) in the event of suspected fraud, abuse, mishandling and/or improper storage after the purchase. 

 

If Your Items Were Shipped Or Delivered, Please use our 'Contact Us' form Or Call Us At 718-908-9900 To Discuss Your Options.
Shipping Policy

YOU MUST BE 21 YEARS AND UP TO VISIT THIS SITE. PLEASE READ THE FOLLOWING TERMS AND CONDITIONS CAREFULLY PRIOR TO USING OUR WEBSITE.  YOUR USE OF THIS SITE IN ANY FASHION REPRESENTS YOUR ACCEPTANCE AND ACKNOWLEDGMENT OF THE PROVISIONS SET FORTH BELOW. IF YOU DO NOT ACCEPT THESE TERMS AND CONDITIONS IN THEIR ENTIRETY, AND IF YOU ARE NOT OVER THE AGE OF 21, DO NOT USE THIS WEBSITE.

Orders take 1-5 business days to prepare for shipping. Shipping estimate is from the time the product is shipped, not when the order is placed.

General Restrictions

By placing your order, you have represented to Leivine Wine & Spirits that you are at least 21 years old.

All wines delivered must be received (signed for) by an adult of legal drinking age. We are prohibited from leaving packages "on the porch" or "by the door" without a signature.

Ship Liquors & Spirits (Hard liquors) to out of state is prohibited.

We are prohibited from shipping wine to the following states:

Alabama, Arizona, Arkansas, Colorado, Delaware, Georgia, Hawaii, Idaho, Illinois, Indiana Iowa, Kansas, Kentucky, . Maine, Maryland, Massachusetts, Michigan, Minnesota, Mississippi, Montana, Nevada, New
Hampshire, New Jersey, North Carolina, Ohio, Oklahoma, Pennsylvania, Puerto
Rico, Rhode Island, South Carolina, South Dakota, Tennessee, Texas, Utah, Vermont, Washington, Wisconsin.

We apologize for any inconvenience to our customers outside New York State. Please be assured that as the laws regarding shipping of alcohol change, we will do our best to accommodate everyone legally possible.

Please double check and confirm shipping details. If the customer is unable to receive package or have entered an incorrect shipping address at checkout and the order gets sent back, the customer is responsible for shipping cost.
Privacy policy

This Cookie Policy explains how Leivine Wine & Spirits ("Company", "we", "us", and "our") uses cookies and similar technologies to recognize you when you visit our websites at  Leivine.com ("Websites"). It explains what these technologies are and why we use them, as well as your rights to control our use of them.

In some cases, we may use cookies to collect personal information, or that becomes personal information if we combine it with other information.

 

What are cookies?

Cookies are small data files that are placed on your computer or mobile device when you visit a website. Cookies are widely used by website owners to make their websites work, or to work more efficiently, as well as to provide reporting information.

Cookies set by the website owner (in this case, Leivine Wine & Spirits) are called "first party cookies". Cookies set by parties other than the website owner are called "third party cookies". Third party cookies enable third party features or functionality to be provided on or through the website (e.g., like advertising, interactive content, and analytics). The parties that set these third-party cookies can recognize your computer both when it visits the website in question and when it visits certain other websites.

 

Why do we use cookies?

We use first- and third-party cookies for several reasons. Some cookies are required for technical reasons for our Websites to operate, and we refer to these as "essential" or "strictly necessary" cookies. Other cookies also enable us to track and target the interests of our users to enhance the experience on our Online Properties. Third parties serve cookies through our Websites for advertising, analytics, and other purposes. This is described in more detail below.

The specific types of first- and third-party cookies served through our Websites and the purposes they perform are described below (please note that the specific cookies served may vary depending on the specific Online Properties you visit):

 

How can I control cookies?

You may set or amend your web browser controls to accept or refuse cookies. As the means by which you can refuse cookies through your web browser controls vary from browser-to-browser, you should visit your browser's help menu for more information.

In addition, most advertising networks offer you a way to opt out of targeted advertising. If you would like to find out more information, please visit http://www.aboutads.info/choices/ or http://www.youronlinechoices.com.

The specific types of first- and third-party cookies served through our Websites and the purposes they perform are described in the table below (please note that the specific cookies served may vary depending on the specific Online Properties you visit):

 

Essential website cookies:

These cookies are strictly necessary to provide you with services available through our Websites and to use some of its features, such as access to secure areas

Name:

ASP.NET_SessionId

Purpose:

Used by Microsoft .NET-based sites to maintain an anonymized user session by the server. This cookie expires at the end of a browsing session which is determined by the application configuration.

Provider:

 Leivine.com

Service:

.NET platform View Service Privacy Policy  

Country:

United States

Type:

server_cookie

Expires in:

session


Country:

United States

Type:

http_cookie

Expires in:

11 months 30 days


Unclassified cookies:

These are cookies that have not yet been categorized. We are in the process of classifying these cookies with the help of their providers.

Name:

Leivine Wine & Spirits

Purpose:

__________

Provider:

Leivine.com

Service:

__________  

Country:

United States

Type:

html_session_storage

Expires in:

session

Name:

Zipcode

Purpose:

__________

Provider:

 Leivine.com

Service:

__________  

Country:

United States

Type:

html_session_storage

Expires in:

session

 

What about other tracking technologies, like web beacons?

Cookies are not the only way to recognize or track visitors to a website. We may use other, similar technologies from time to time, like web beacons (sometimes called "tracking pixels" or "clear gifs"). These are tiny graphics files that contain a unique identifier that enable us to recognize when someone has visited our Websites or opened an e-mail including them. This allows us, for example, to monitor the traffic patterns of users from one page within a website to another, to deliver or communicate with cookies, to understand whether you have come to the website from an online advertisement displayed on a third-party website, to improve site performance, and to measure the success of e-mail marketing campaigns. In many instances, these technologies are reliant on cookies to function properly, and so declining cookies will impair their functioning.

 

Do you use Flash cookies or Local Shared Objects?

Websites may also use so-called "Flash Cookies" (also known as Local Shared Objects or "LSOs") to, among other things, collect and store information about your use of our services, fraud prevention and for other site operations.

If you do not want Flash Cookies stored on your computer, you can adjust the settings of your Flash player to block Flash Cookies storage using the tools contained in the Website Storage Settings Panel. You can also control Flash Cookies by going to the Global Storage Settings Panel and following the instructions (which may include instructions that explain, for example, how to delete existing Flash Cookies (referred to "information" on the Macromedia site), how to prevent Flash LSOs from being placed on your computer without your being asked, and (for Flash Player 8 and later) how to block Flash Cookies that are not being delivered by the operator of the page you are on at the time).

Please note that setting the Flash Player to restrict or limit acceptance of Flash Cookies may reduce or impede the functionality of some Flash applications, including, potentially, Flash applications used in connection with our services or online content.

 

Do you serve targeted advertising?

Third parties may serve cookies on your computer or mobile device to serve advertising through our Websites. These companies may use information about your visits to this and other websites to provide relevant advertisements about goods and services that you may be interested in. They may also employ technology that is used to measure the effectiveness of advertisements. This can be accomplished by them using cookies or web beacons to collect information about your visits to this and other sites to provide relevant advertisements about goods and services of potential interest to you. The information collected through this process does not enable us or them to identify your name, contact details or other details that directly identify you unless you choose to provide these

How often will you update this Cookie Policy?

We may update this Cookie Policy from time to time to reflect, for example, changes to the cookies we use or for other operational, legal, or regulatory reasons. Please therefore re-visit this Cookie Policy regularly to stay informed about our use of cookies and related technologies.

The date at the top of this Cookie Policy indicates when it was last updated.

 

Where can I get further information?

If you have any questions about our use of cookies or other technologies, please use our Contact Us page.